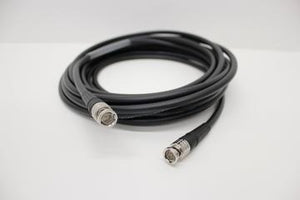 Digiflex Solid copper core, dual braid 3G-SDI Flexible Video Cables with Canare L-3CFW Cables with Canare BCP-B31F Connectors.

Flexible Digital Coax Cable.
●  HD-Serial Digital Video.
●  Mobile Applications.
●  HDTV Upgrades.
●  Broadband Facilities.
●  SMPTE 259M, 292M,424M.
●  Solid Copper Center Conductor.
●  Foam PE Dielectric.
●  Dual Copper Braid for Flexibility.
●  Precision Coax 100% Sweep Tested.