DMG DASH is the smallest member of Rosco's DMG Lighting range featuring the patented six-chip MIX® LED technology. Its compact design provides filmmakers with high quality light output and precise color control from a durable, handheld light fixture.
The DMG DASH Octa Kit contains eight DMG DASH W/ CRMX lights, plus eight of each standard beam-shaping and mounting accessory. Everything in the kit ships inside a heavy-duty charging case that can recharge all eight DMG DASH fixtures at the same time in under 3 hours. 
Durable Charging Case
The DMG DASH Octa Kit features a hard-shell rolling case to keep your gear protected. An eight-unit USB charging hub is integrated inside the Octa Case, enabling it to charge up to eight DMG DASH units at one time. The case also features slots to house all of its beam-shaping and mounting accessories for easy, at-a-glance viewing of the kit's contents.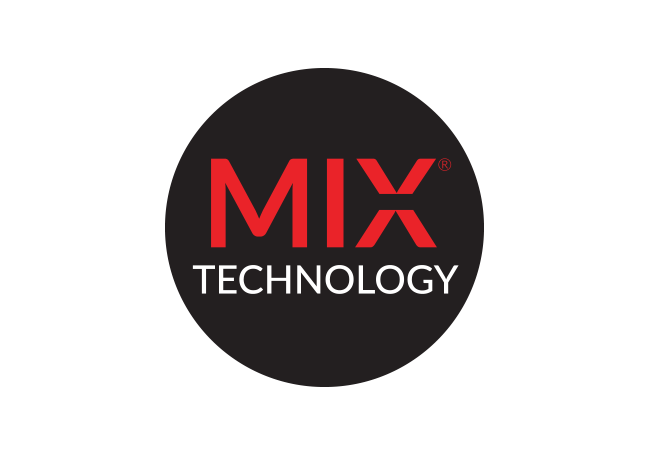 Superior Color-Mixing
Each DMG DASH inside the Octa Kit features Rosco's patented, six-chip MIX® Technology – enabling it to produce the same color-quality and True Rosco Color™ gel matches that other DMG Lights do! This proprietary blend of Red, Green, Blue, Lime, Amber, and White emitters enables DMG DASH to produce a wider gamut of colors than comparable RGBW/RGBA pocket LED lights.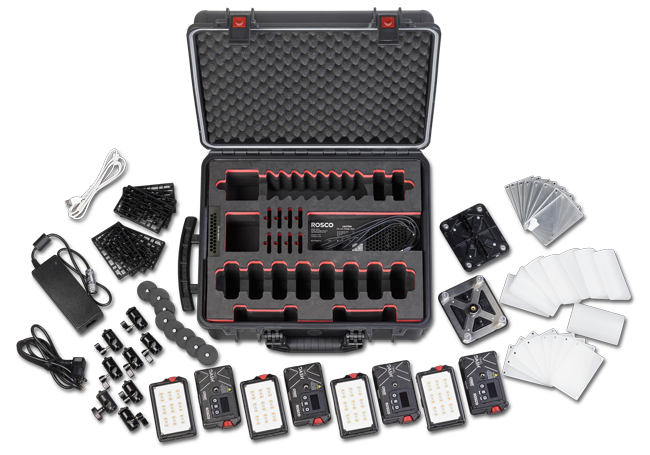 Fully Accessorized
Every Octa Kit is loaded with eight of everything, including Flat Diffusers, Dome Diffusers, Eggcrates, Gel Holders, Light Stand Mounts, Magnetic Mounts, and Charging Cables. It also includes two DMG DASH LINK4 accessories that can connect four fixtures together to create a single, larger light source.

Multiple Control Options
DMG DASH can be controlled by its onboard user interface, or via the free myMIX® app. The Octa Kit includes eight DMG DASH units with CRMX from LumenRadio that offers wireless DMX control via W-DMX & CRMX protocols.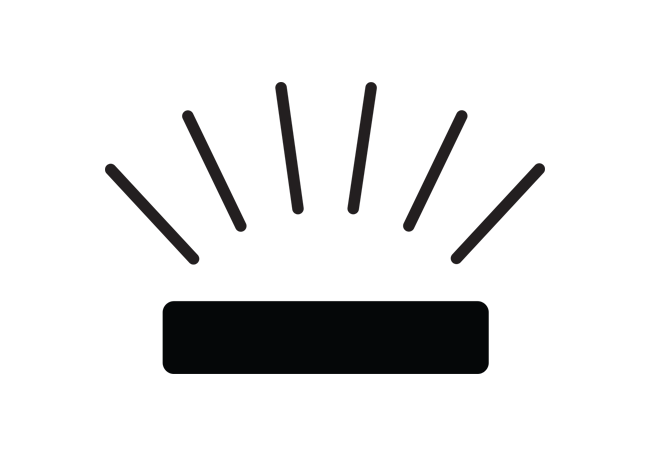 Pocket-Sized but Powerful
Don't let its small size fool you, the battery-operated DMG DASH can produce up to 500 lumens of output – all from a fixture that fits in the palm of your hand.